Click on the following thumbnail to view Powree's drawing of Katniss Everdeen in full resolution: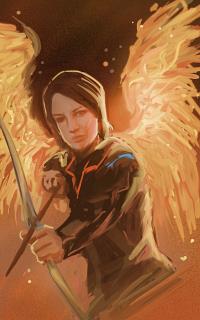 Harriet: Can you help me to–

Harriet: — Where did you get that painting?
Landon: Larisa painted it for my birthday. Do you like it?

Harriet: If I ever see you again with that witch, you'll be in for a sound beating!