Powree really did amazing work with the aerial view in the 3rd panel!
I have posted the top 12 of this year's artwork contest: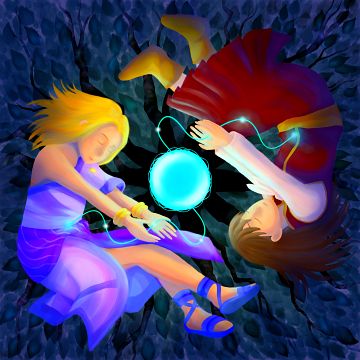 Dyson: If you ask me, it's pretty much impossible for us to get to Lilith.
Sandril: …

Dyson: What in Bhaal's name was she thinking when she teleported you to Heyselfall without a plan?
Sandril: …

Officer: Our main objective is to recover Arathor's sword.

Cultist: Kill everyone who looks even remotely like Dyson or Sandril!