I have posted the top 12 of the Gaia artwork contest: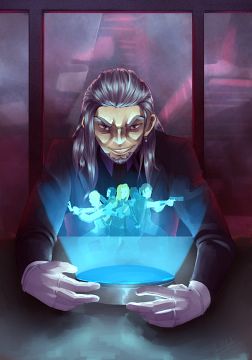 Atanas: Who could cast such a spell?!
Ilias: Eldor, for sure. On the other hand, I would have thought he'd consider it beneath his dignity to even look at a prison guard.

Revolutionist #1: That's the end of the road for now.
Revolutionist #2: I'll tell the others that this door needs to be unlocked.

Atanas: Do you think that Eldor is really here?
Ilias: I wouldn't rule it out, anyway.

Caption: A few minutes later.