Artwork: Ye Thuza
└ posted on Saturday, 21 January 2012, by
Novil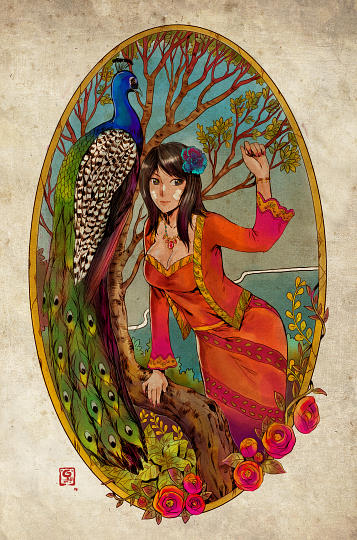 As part of our feature "commissioned artwork of our characters drawn by other talented artists", the Indonesian artist Sia (Manusia-no-31) drew the portrait of Cloud's mom Ye Thuza you can see above. The peacock is a prominent symbol of Burma and the NLD party (National League for Democracy).
Supporters can download the image in its original size (2456 x 3716) and as a wallpaper on the special page for donators.
I'm open for suggestions for subjects that you'd like to see drawn in color. A new picture will be posted every second Saturday.