VICTORY!
└ posted on Thursday, 14 December 2017, by
Novil
WOO-HOO! Patreon won't change their fee structure in the proposed way: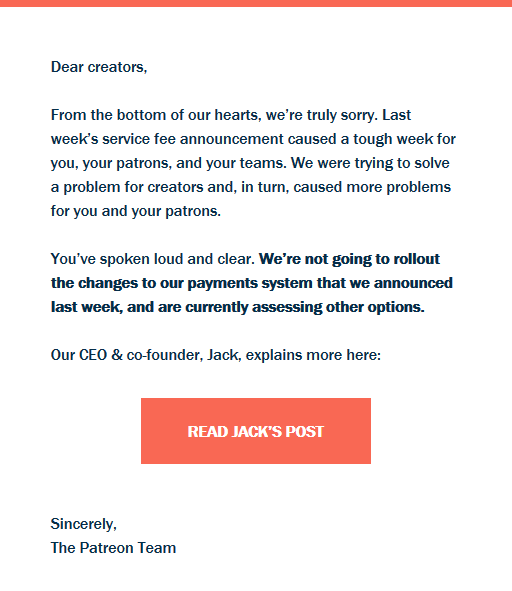 This wouldn't have been possible without the help of all people who wrote mails to Patreon or communicated their condemnation of Patreon's new fee structure in some other way. So once again: Thank you to all of you!